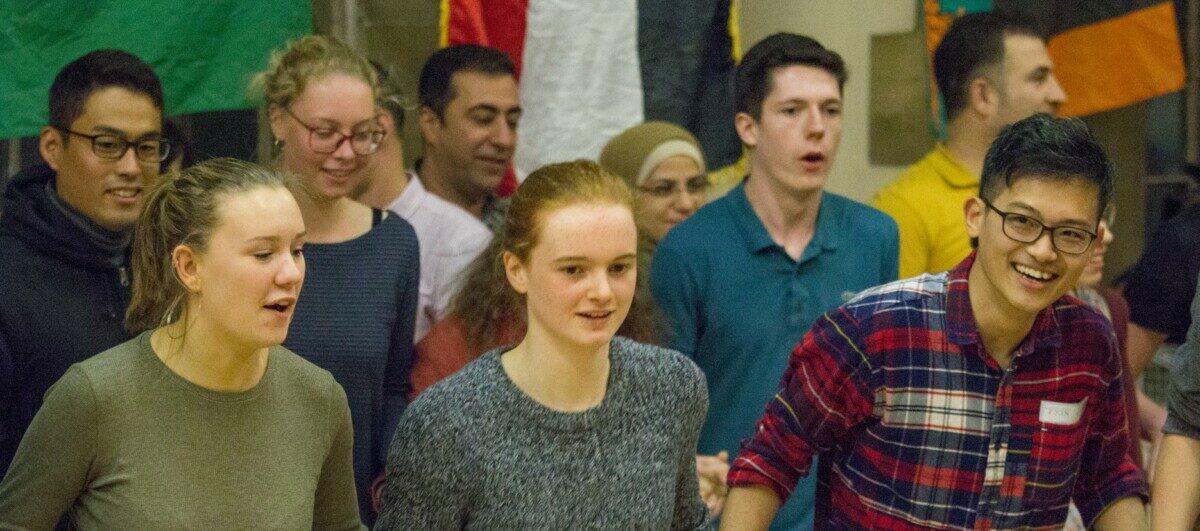 WEEKLY ONLINE MEETING
Globe Café offers an opportunity for all international students to make friends with local people in Newcastle and practise English. Currently all events are on Zoom. We meet for chit chats, games and a topic for deeper discussion on values, worldviews and faith. There are 3 sessions spread across Monday, Thursday and Friday during term time and you can drop in on any day.
Monday: 7.00-8.30pm Globe Café – this is our main event for current students in Newcastle. 
Thursday: 7.00-8.00pm GlobePlus – this is a new group for any international student who is more available on a Thursday evening.
Friday: 12.30-1.30pm GlobePlus – this is aimed for past, present or prospective students who are not currently in the UK. But students in Newcastle are welcome too if this timing suits you better.
Click here to join any Zoom meetings above or use the details below:
Meeting ID: 920 4106 8158
Passcode: Howayin
WHAT'S MORE
We are currently running two activities that help build a sense of community in the Globe family despite social restrictions due to the pandemic. If you are an international student in the UK and would like to participate, just follow the instructions on the posters below! We would love to get to know you.