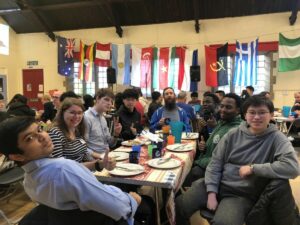 Globe Cafe (Every Monday night 7.00pm-9.30pm) offers an opportunity for international students to make friends with local people in Newcastle and practise English (if this is what you need!). We have free hot drinks ☕️and biscuits🍪. Dinner is only £3.00 per person which includes the main course 🥘 and a dessert🍨 (Please bring cash for dinner).
We look forward to meeting you on Monday. 😊
(N.B. It is only one minute from Jesmond metro station to Jesmond Parish Church Hall. Our volunteers are willing to give you a lift or walk you home after the Café if you live far away 😊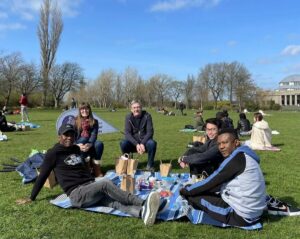 Globe Conversation Groups Each group is led by a Globe volunteer and usually has no more than 10 people. We talk about anything and everything, from culture shock, manners, festivals to our views on freedom and love, for example. It is a fantastic way to share your own culture and values with others, learn about the British culture, as well as having fun together in a smaller setting. We currently run 5 groups during the week.
If you are interested, please sign-up https://forms.office.com/r/22dp7bvcRU
Time: Various times throughout Monday to Friday, dependant on the group.
Place: Various locations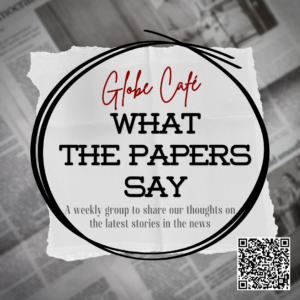 What the Papers Say is a group that meets weekly to chat about the latest stories in the news and exchange our thoughts on them. It is led by our local volunteer, Philip. We will gather everyone's availability and find the most suitable time and place for the group to meet. Philip will contact you in due course.
If you are interested, please sign-up https://forms.office.com/r/RN6mtc55js
Time and location: Dependant on the group.